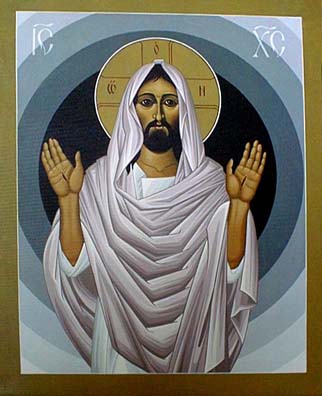 So also Christ did not glorify Himself so as to become a high priest, but He who said to Him,"YOU ARE MY SON, TODAY I HAVE BEGOTTEN YOU"; just as He says also in another passage, "YOU ARE A PRIEST FOREVER ACCORDING TO THE ORDER OF MELCHIZEDEK."
(Hebrews 5:5-6).
Lord God,
I praise You for the multiple ways in which You have revealed Yourself through Christ. The mystery of your divinity being personified in Jesus is beyond human comprehension. The limited finiteness of my mind cannot grasp the idea of your divine infinity expressed in human flesh! Yet, from eternity past You have declared that He is the expression of your person as the Word of God (John 1:1-2), so who else could you have chosen as our Great High Priest? Whatever You do is perfect for the purpose You choose for it. You wanted to redeem mankind so that we could be in full harmony with You permanently. In this, Jesus is the pattern, but as High Priest He is the perfect and almighty administrator of our salvation.
Thank you, Lord God, for this confirming basis for the adequacy of Christ's words, "whoever who believes in Him, shall have eternal life" (John 3:16). Thank, Lord, for the pattern of life Christ gives me to imitate. What an example of trust and humility! He did not seek fame and power for himself, but sought only to fulfill your will giving You the credit and honor. Forgive me, Lord, when I frequently fail in this. Thank you for the feelings of joy when I do. When I do conform to the example of Christ (Romans 12:1-2), I fall under the leadership of our eternal High Priest "after the order of Melchizedek, and the prophetic witness of the Old Testament about the coming of Messiah (Luke 1:26-38).

Oh, the blessing to me and all who would be persuaded by Your testimonies concerning the Lord Jesus as the believer's High Priest.